The violinist, teacher and conductor Victor Tretiakov (b. 1946) took leadership of the Moscow Chamber Orchestra after Igor Bezrodny in 1981 and kept this position for 10 years. He was succeeded by Andrei Korsakov.
Early life and studies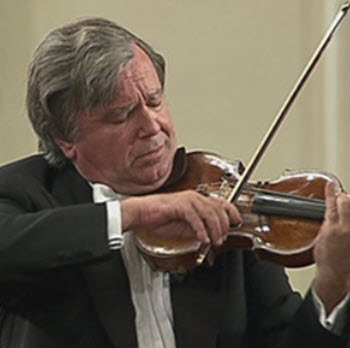 Viktor Viktorovich Tretiakov was born 17 October 1946. His father was a musician who played in the military band in Krasnoyarsk, a city in Siberia.
Viktor Treitakov displayed a musical talent very early in his childhood. At age 7, he began playing the violin, and before turning 8 he moved to Moscow where he was enrolled in the junior division of the Moscow Conservatory Music College. In 1956, he entered Yuri Yankelevich's class at the Moscow Central Music School. Later, Tretiakov would continue studying for Yankelevich at the Moscow Conservatoire.
In 1966, the not yet 20 year old Tretiakov won first prize in the Third International Tchaikovsky Competition. This resulted in him being invited to participate in concert tourts outside the USSR.
Career
Performances
Throughout his career, Tretiakov visited numerous countries and performed with renowned orchestras such as the Philharmonic Orchestras of London, Berlin, Vienna, Munich, and Los Angeles, and the Symphony Orchestras of London, Vienna, Baravian Radio, Toronto, Philadelphia, San Francisco, Atlanta, Chicago, Cleveland, Detroit, Dallas, and Pittsburgh – just to mention a few.
He plays a 1772 Nicolo Gagliano violin.
Teaching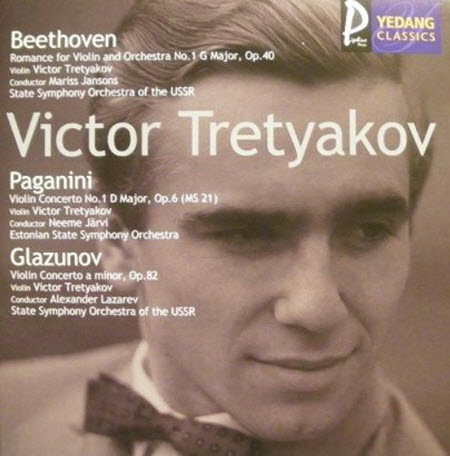 For many years, Tretiakov has been a teacher at the Moscow State Conservatory. In 1996, he began teaching in Cologne (Köln), Germany.
Examples of musicians taught by Tretiakov: Daniel Austrich, Dmitri Berlinsky, Evgeny Bushkov, Ilya Kaler, Natalia Likhopoi, Sergei Stadler.
Jury
Tretiakov has been a part of the jury for many prestigious music competitions in many different parts of the world. In 1986-1994, he was the jury president of the International Tchaikovsky Competition.
Examples of accolades
First prize in the Third International Tchaikovsky Competition in Moscow (1966)
Named a People's Artist of the USSR in 1987
The Russian prize Triumph, a prize for achievements in art and literature
The Shostakovich Prize, awarded by the Yuri Bashmet International Charitable Foundation
The Glinka State Prize of the RSFSR in 1981
The Order of Service to the Fatherland